Taiwan
Woah.. i havnt posted for ages.. im bored.. so here is random photos from Taiwan.. I would post photos of Russia, but all the pics are in another camera which I have no idea where it is...
Taiwan is a magical place, where there are lots of Chinese people everywhere. And they all speak chinese too. Their staple diet is Smelly Tou-Fu and their rulers are Selena, Hebe and Ella. Here is a pictorial walkthrough of the land of computer motherboards.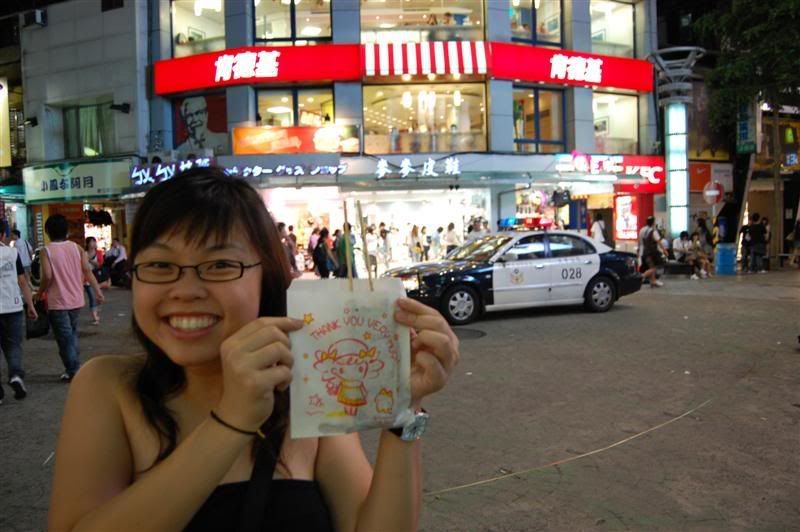 This is smelly Tou-Fu.. You cant see it cos its in a bag and you cant smell it cos its just a picture. But you have to trust me anyways... It gets most of its smell from some sort of fish paste, which was most probably grinded down from the little fishes that swim in the drains nearby. Its a good thing my AIA travel insurance covers hospitalization charges due to food poisoning from roadside vendors that used drain fishes. The vendor that sold us the tou-fu was illegal, so the fact that there is a police car in the background means that the Vendor is hiding somewhere.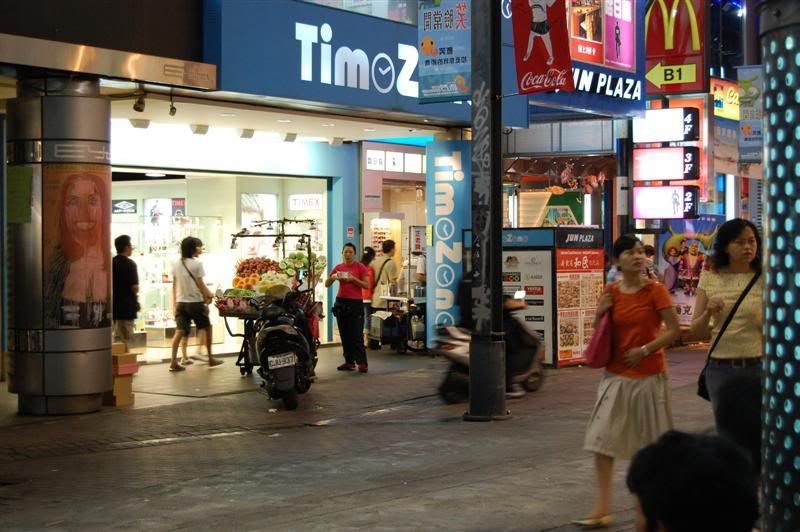 Most probably in some shop behind a pilar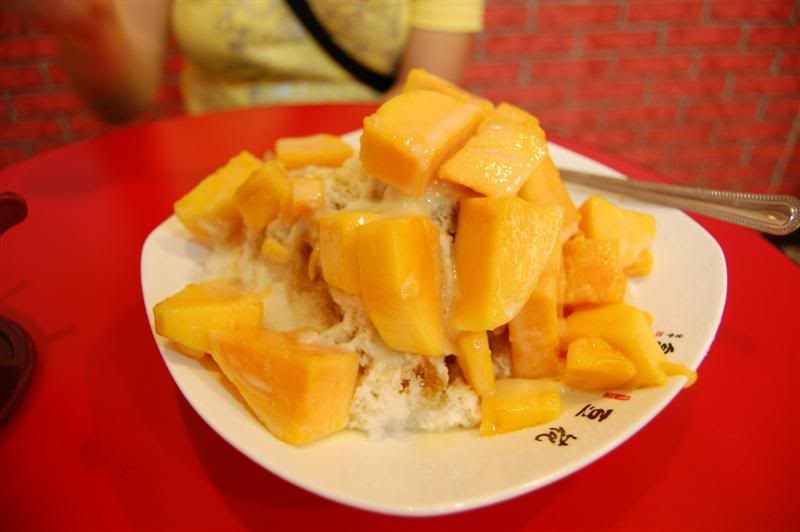 Taiwan is famous for its overly-sweet desserts. This mango and condensed milk with ice would send any diabetic to the emergency room (not covered by AIA travel insurance)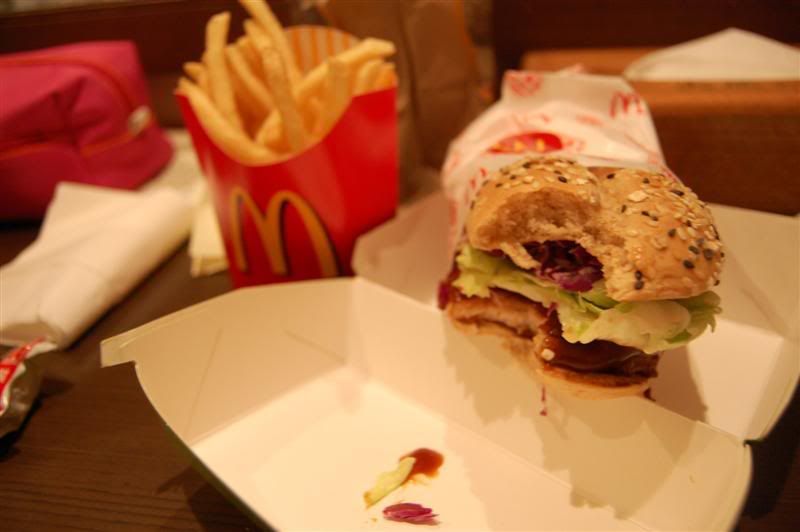 Of course, no holiday is complete without trying the local McDonalds. This one is a Mc La-1 Ji-1 meal. Consists of a thin grilled chicken patty drowned in teriyaki sauce, topped with more green vegetables than my turtle can handle and some of that purple-ish vegetable too. Void of taste and nutrition, most locals opt for the more sensible choice of Smelly Tou-Fu, even though it sends them to the hospital.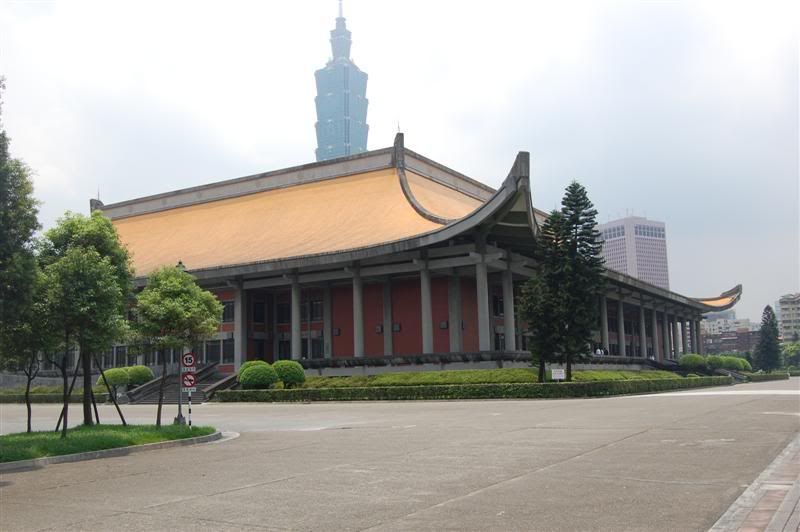 This is the Sun Yat Sen memorial. Apparently Sun Yat Sen did lots of cool things for Taiwan, so they built an awesome building for him, not forgetting to add a tourist shop to it too. When our Dictator Lee passes on, us singaporeans will build a monument for him too. Most probably it will be shaped like a durian too.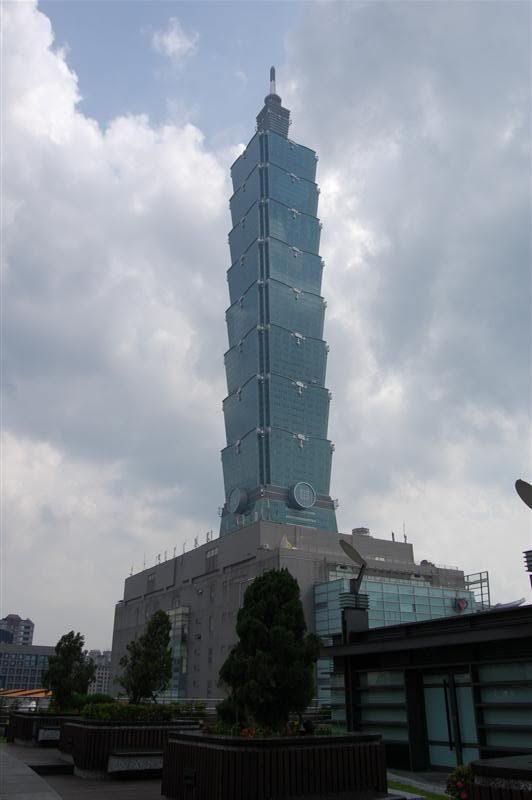 This is the Taipei 101 shopping centre. Made out of old Asus motherboards, it was build to resemble a shoot of bamboo, with weird thingys coming down all over. They sell big expensive designer goods inside that make boyfriends want to cry.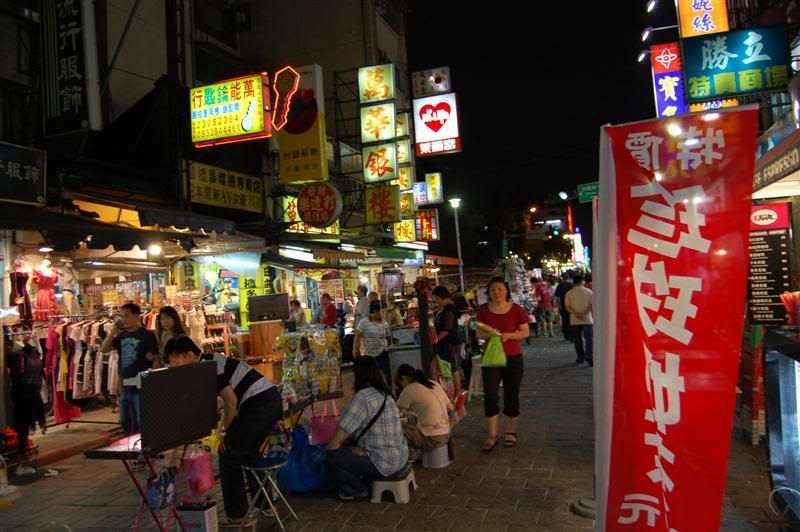 This is random Taiwan Night Market. The people here are rude like russians. Night markets sell basically almost everything Bangkok's markets sell. ok im bored.. im going to play games...